"Cabby" – The best uber clone script in 2023, helped to launch 200+ taxi business startups worldwide. This uber like app is Powered by high-end Flutter code (Android and iOS devices support) and also developed with latest cross-platform technologies. It will help you kick-launch a fresh looking taxi booking application among your competitors. The Owners (app admin) can easily connect cab drivers and their end-customers with this business software script. Here are some of the specialities dipped in this uber clone application.,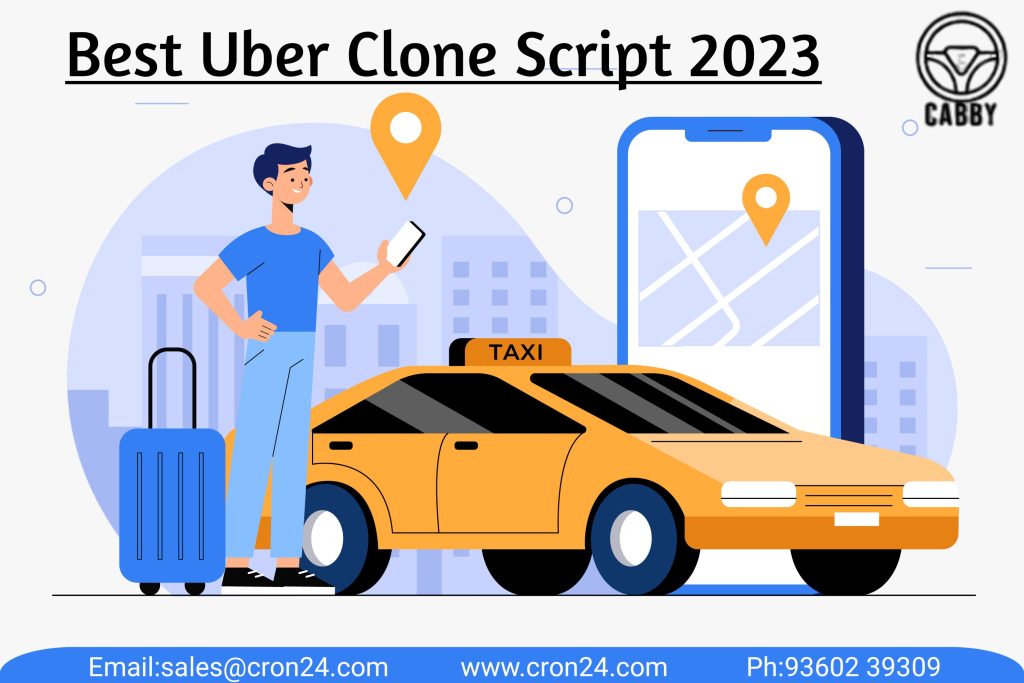 Advantages Cabby Uber clone :-
Rapid development & launch:
Cabby enables rapid development of a taxi booking application, allowing entrepreneurs to launch the app quickly and efficiently.
Cabby can be easily customizable to meet the client's specific business requirements, enabling developers to modify the app's design, features, and functionality to match their branding.
Cabby has lots of positive ratings and reviews given by clients and their customers because of its hyper boosts performance. This can ensure to kick-start your startup career in taxi-dispatching marketplace.
Cabby comes with pre-built features such as user registration, driver registration, real-time tracking, payment processing, and rating and review system, which can save time and resources for developers.
Cabby leverages the brand recognition and popularity of Uber, which can help attract customers and build trust.
Using Cabby can be a cost-effective solution compared to building a taxi booking app from scratch, as it saves development time and reduces costs.
Cabby's developers provide free technical support, including bug fixing, feature updates, and app maintenance, ensuring the app functions smoothly.
This uber clone can definitely contribute to entrepreneurs success in creating a successful taxi booking marketplace instantly.
For business queries : [email protected]
Thank you.