In today's digital age, the rental industry is booming, with vacation rentals and hotel room bookings being popular choices for travelers worldwide. If you're an entrepreneur looking to tap into this lucrative market, you need a robust and efficient platform to showcase your offerings. That's where Hyra comes in with its two exceptional online rental scripts. In this blog, we'll explore these innovative solutions and how they can transform your rental business.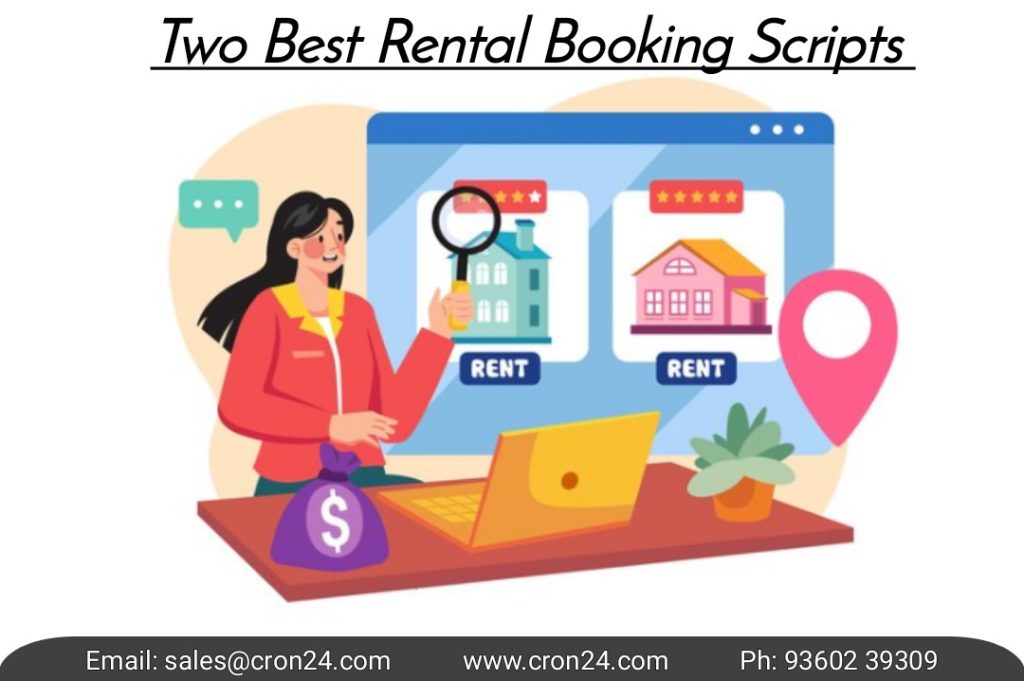 1. Hyra Airbnb Clone – Vacation Rental Script:
Hyra Airbnb Clone is a powerful script that replicates the feature-rich functionality of the renowned vacation rental platform, Airbnb. With this script, you can effortlessly create your own vacation rental website, complete with comprehensive features like property listings, booking management, secure payment gateways, user reviews, and much more. The script is purely customizable, allowing you to tailor the platform to your specific needs and branding. By leveraging Hyra Airbnb Clone, you can establish a competitive presence in the vacation rental market and attract a wide range of travelers seeking unique and comfortable accommodations.
Key Features of Hyra Airbnb Clone:
1. Seamless property listing and search functionalities:
Hyra Airbnb Clone offers a user-friendly interface that allows property owners to easily list their accommodations, complete with detailed descriptions, high-quality images, and amenities. Additionally, users can effortlessly search and filter properties based on their preferences, ensuring a smooth and efficient booking process.
2. Advanced booking management system:
The script provides a comprehensive booking management system that allows property owners to handle reservations, availability calendars, and pricing effortlessly. It enables seamless communication between hosts and guests, ensuring a streamlined booking experience.
3. Secure payment gateways for hassle-free transactions:
Hyra Airbnb Clone integrates secure payment gateways, providing a safe and reliable environment for monetary transactions. Users can confidently make payments, while property owners can easily receive and manage their earnings.
4. User reviews and ratings for trust-building:
To foster trust and credibility, the script incorporates a user review and rating system. Guests can leave feedback and ratings based on their experiences, helping future users make informed decisions and encouraging property owners to maintain high-quality standards.
5. Dynamic pricing options for flexible bookings:
This airbnb Clone script offers flexible pricing options, allowing property owners to set different rates based on factors such as seasonality, length of stay, and demand. This dynamic pricing approach maximizes revenue potential and ensures competitive offerings.
6. Robust admin dashboard for easy management:
The script includes a powerful admin dashboard that provides property owners with complete control over their listings, bookings, and overall platform management. It simplifies administrative tasks and offers valuable insights into performance metrics, enabling efficient decision-making.
2. Hyra Hotels – Hotel Room Booking Script:
For entrepreneurs venturing into the hotel industry, Hyra Hotels is the perfect solution. This script empowers you to create your own hotel room booking website like bookingcom, expedia etc., that offering a seamless and user-friendly experience for guests. With features like real-time availability, instant bookings, multiple room types, integrated payment gateways, and comprehensive hotel profiles, Hyra Hotels ensures a streamlined booking process that caters to the needs of both hoteliers and guests. This script is designed to enhance efficiency, increase occupancy rates, and boost revenue for hotel businesses.
Key Features of Hyra Hotels:
1. Real-time availability and instant booking confirmation:
Hyra Hotels enables hoteliers to showcase their available rooms in real-time, ensuring accurate and up-to-date availability information for potential guests. Instant booking confirmation provides a seamless booking experience, increasing guest satisfaction.
2. Multiple room types and customization options:
Hoteliers can showcase various room types and configurations, including suites, standard rooms, and more. The script allows customization of room details, amenities, and images, allowing hotels to highlight their unique offerings.
3. Integrated payment gateways for secure transactions:
Hyra Hotels integrates secure payment gateways, enabling guests to make secure online payments while providing hoteliers with a reliable payment processing system. This ensures a smooth and secure transaction process for all parties involved.
4. Comprehensive hotel profiles with amenities and descriptions:
The script allows hoteliers to create detailed profiles for their properties, showcasing amenities, services, nearby attractions, and more. These comprehensive profiles provide guests with a clear understanding of the hotel's offerings, leading to better-informed booking decisions.
5. Advanced search filters for personalized guest experiences:
Hyra Hotels offers advanced search filters that allow guests to refine their search based on specific criteria such as location, price range, amenities, and more. This feature ensures guests can find their ideal accommodations, enhancing their overall experience.
6. Powerful admin panel for efficient management:
The script includes a robust admin panel that empowers hoteliers with complete control over their hotel listings, bookings, and management tasks. It simplifies operations, facilitates communication with guests, and provides valuable analytics for data-driven decision-making.
Note : We cron24 provide Hyra Hotels – Hotel Booking Script with "Hotel Channel Manager" integration.
With the hotel channel manager integration, Hyra Hotels simplifies the complex task of managing bookings and availability across various channels, enabling hoteliers to expand their reach and maximize occupancy rates. This integration enhances operational efficiency, reduces administrative efforts, and ensures a consistent and up-to-date presence across multiple online platforms.
By integrating hotel channel manager integration into Hyra Hotels, the script provides hoteliers with a comprehensive solution that streamlines inventory management, minimizes manual tasks, and optimizes revenue potential. It allows hoteliers to leverage the power of multiple online distribution channels while maintaining centralized control over their room availability and rates.
Finally:
Whether you're focused on vacation rentals or hotel room bookings, Hyra's rental scripts offer an all-in-one solution for launching your rental platform. With their feature-rich functionality, robust customization options, and user-friendly interfaces, Hyra Airbnb Clone and Hyra Hotels provide the tools you need to succeed in the competitive rental market. Don't miss out on the opportunity to revolutionize your rental business and create a seamless experience for your users with Hyra's cutting-edge scripts. Start your journey towards success today!