What is Mobile SEO:
Mobile SEO is a process of search engine optimization of websites that looks cool with handy mobile devices, such as smartphones iPads and tablets. In the other words it is called as "responsive" which means how the website is responding in other devices.
Why Mobile SEO is so important:
The ultimate goal of the search engine optimization is to get more traffic from multi sources and to get repetitive and new visitors. SEO helps the online businessmen to gain more visitors, through that they can bring theor business to the next level of profit.
We all know, nowadays for any kind of research, we use mobile phones rather than Desktops and laptop computers. So it is more and more important to work on the mobile devices responsive to attract the maximum users to your websites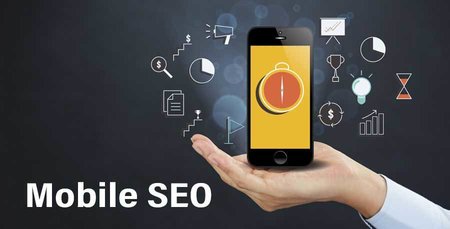 You know, 60% traffic for website is coming from Mobile devices like smart phones, tablets, ipads. So it is super important to concentrate on Mobile SEO as you do Website SEO to get best result in search engine.
Maximum of us will only concentrate on Webpage SEO and not considering Mobile SEO. Which leads to time delay to get better ranking in Search Engine. Obviously Search engine will look over the web pages through all kind of devices. Websites that does not have mobile-friendly will be ranked lower and lesser in visibility in search results when users browse from mobile devices.
Key things needs to be considered while doing mobile SEO:
1. Visibility of the text and likely deign
2. Page loading speed
3. All the features available in websites
4. Touch screen and handy based design
Visibility of the text:
When you try to show the texts from websites to mobile devices, the fonts may get compressed into smaller size, that could not be readable for users. So we need to alter those text into genuinely readable size. Also concentrate on the design of the pages with user likely colors. That will give the pleasant feel when the user browse.
Page loading speed:
When you directly convert web page designs to mobile device, number of pages can be increased. When you increase more page, the page loading speeding can be reduced compared with computer. So we need to take some extra effort on this to reduce the unnecessary pages and try to increase the speed of loading for better user experience.
All the features available in websites:
We might miss some features that is available in computers but not in smartphones or tablets. The user might get frustrated when he/she found the feature is missing in mobile devices but that exists in computer browsing. So we need to double-ensure that we have included all the sections and features.
Touch screen and handy based design:
Maximum of mobile devices are touch screen based. So when we planned to design responsive, we have to think about how the user will use his fingers and hands to browse the webpage. If you design based on that you can get more users and traffic to your website.
Above mentioned are the key points of Mobile SEO. Hope you learn and apply this to your websites.
Thank you