In today's thriving travel and lodging industry, online presence is a must to stay competitive. We Cron24 Technologies presents Hyra Hotels, an exceptional hotel booking script that allows entrepreneurs to launch their hotel rental business instantly. This script, energized by a hotel channel manager, utilizes cutting-edge technology to offer distinct web apps for both admin and users. It provides an efficient online booking system where users can easily book and list multiple rooms in detail.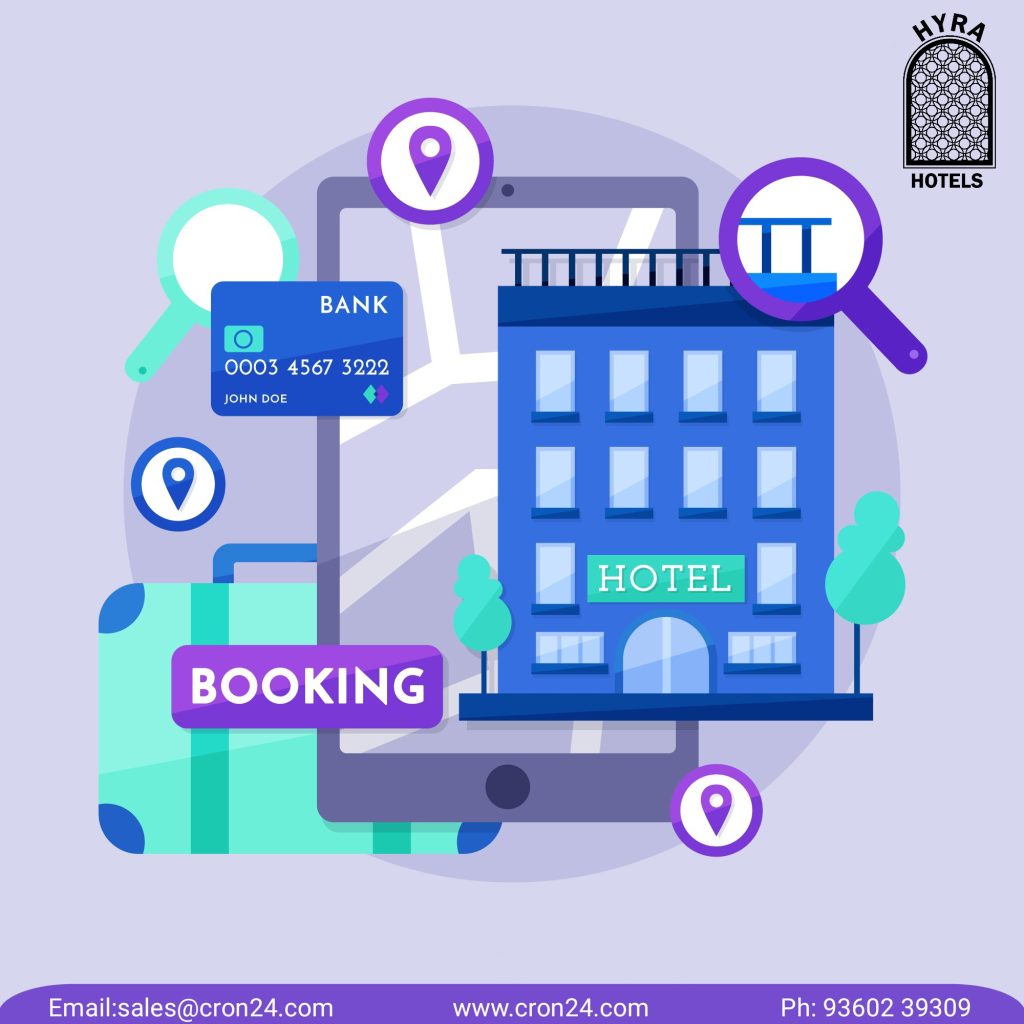 Why Choose Hyra Hotels (Online Hotel Room Booking Script) from cron24?
1. Instant Start:
This script eliminates the need for additional customization as it is fully customized for hotels. The website's theme can be easily changed from the front end to enhance its visual appeal.
2. Enhanced Security:
Safety and security are paramount in online business. Hyra Hotels ensures reliability for online payments and user data management, providing a secure environment for your customers.
3. Hyper Responsive:
Our script is accessible from any device and offers a responsive and eye-catching design that attracts a large user base.
4. More Reliability:
Trust is essential for the success of any business. Hyra Hotels boasts outstanding features that quickly establish your business and help it thrive in the rental industry.
5. Well-Packed Modules:
Our hotel booking software includes powerful modules that enhance system efficiency and usability, converting your rental business into a success.
6. User-Friendly Admin Dashboard:
The admin dashboard allows easy management of all details and provides seamless financial management for your business.
Hyra Hotels also offers remarkable features such as multi-language access, instant booking, iCalendar integration, multiple currency support, easy report management, and comprehensive monitoring history. The script can be further customized to include any additional features required for your business.

Note :-
Cron24 provides hotel booking software script + Hotel Channel Manager integration. This stupendous middle-ware handles bulk reservations and prevent from over-bookings. And also expand your reach and gain valuable insights into your business. Ultimately channel manager enhance your normal hotel booking software to super powered booking engine.
To learn more about the development quotes for your site, please contact [email protected] or visit https://www.cron24.com/hotel-booking-script/. Experience the power of Hyra Hotels with channel manager and unlock the full potential of your hotel rental business.