Uber for handyman:
The term "Uber for handyman" originates from the term uber for x popular services. It is a handyman clone script based on the uber on-demand concept like uber eats, uber cabs etc.,This is a bit of B2B handyman clone software that can be used to start an online business from scratch without writing a line of code. It is a purely ready made solution primarily for startups. There are many online handyman applications available in the online market.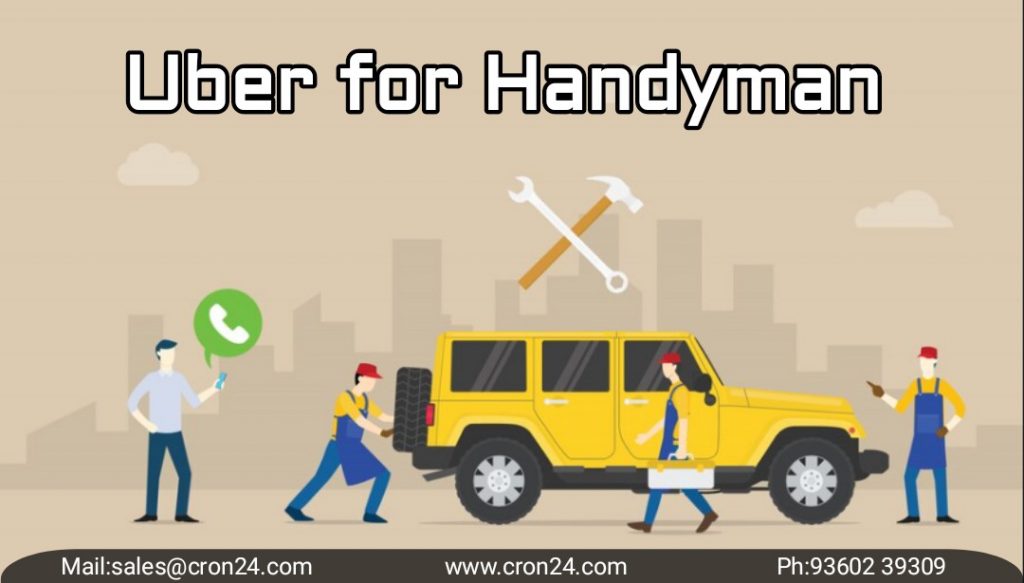 Why Handyman Compared to uber..??
First of all.. we gonna see what exactly an on-demand handyman app like Uber, and why handyman is compared to uber,
So, you people already knew Uber is a popular US based on-demand food delivery and cabs dispatching company.
Here's what the same thing the handyman apps do,
[Uber – provides on-demand services for their customers]
[Handyman – exactly doing the same thing]
The difference is
Uber = On-demand Food delivery, cabs dispatching
Handyman = All On-demand home services
So the core concept of both are same is to provide "On-demand Services" for all people. That's why Uber is compared to handyman.
Pro Tips:
Best example for on-demand handyman app like uber is,
LetzHandy – Handyman app like uber
Hope you got a clarity.
Thank you.