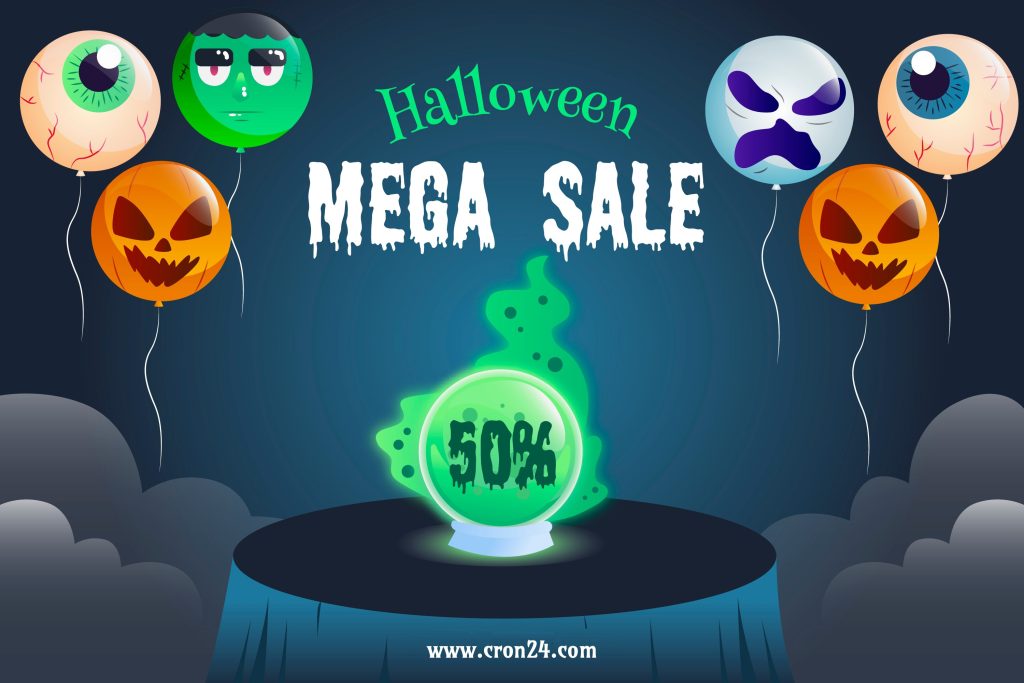 Are you ready for a spook-tacular Halloween deal? At Cron24 Technologies, we've brewed up a bewitching offer just for you!

This Halloween, prepare to be enchanted by our eerie-sistible discounts, as we bring you spine-chilling savings of up to 50% on all of our ghoulishly fantastic software products. 🧙‍♀️
👻 Unearth the magic of our 7+ Readymade Software Products 👻
🎃 Why Choose Our Software Products? 🎃
✨ Easy Customization: Tailor our scripts to your unique business needs.
✨ User-Friendly Interface: Provide a seamless experience for your users.
✨ Robust Features: Get all the tools you need to succeed in your niche.
✨ 24/7 Customer Support: We're here to assist you, no matter the hour.
✨ Regular Updates: Stay ahead of the competition with our continuous improvements.

🧛‍♂️ Don't Let This Halloween Treat Slip Away! 🧛‍♂️
This Halloween is the perfect time to breathe new life into your business or start a thrilling new venture. Our eerie-sistible offer of up to 50% off on all products won't last forever. Embrace the magic of the season and treat yourself to software solutions that will haunt the competition.

📆 Limited Time Offer: Hurry, this offer is valid until November 31st, 2023, at the stroke of midnight!

👉 Don't miss out on these fang-tastic deals – contact us now to claim your Halloween treat. Call us at +91-9360239309 or email us at [email protected].
This Halloween, cast a spell of success on your business with Cron24 Technologies!

Happy Halloween! 🎃👻🦇