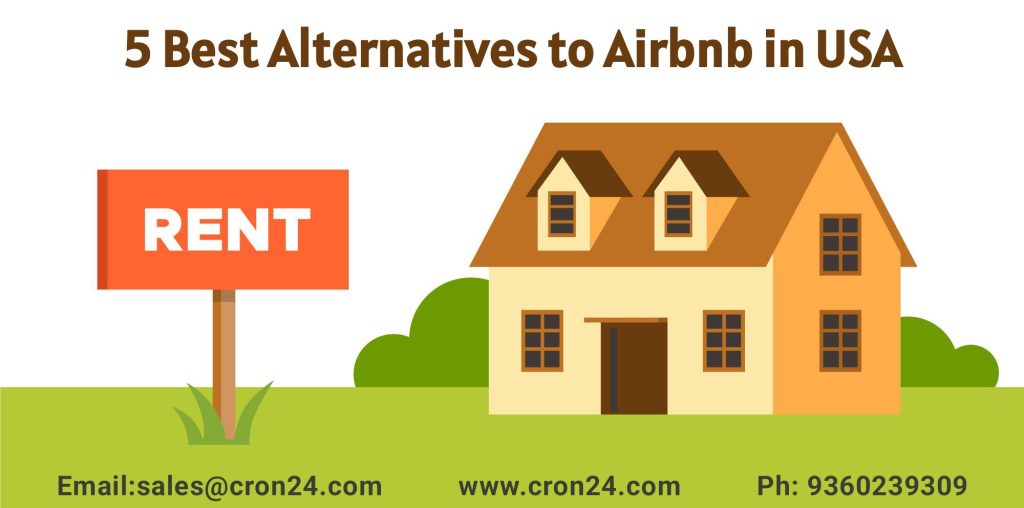 Here are five alternatives that are prominent as of now, along with a brief explanation for each:
Vrbo (formerly HomeAway):
Vrbo is one of the largest vacation rental platforms and is known for its extensive inventory of vacation homes, cabins, and condos. It caters to families and groups looking for spacious accommodations. It provides a secure payment system and offers a Book with Confidence Guarantee.

Booking. com:
While primarily known for hotel bookings, Booking. com also offers a wide range of vacation rentals, including apartments, houses, and unique properties. It has a global presence and a user-friendly platform with reviews and ratings.

TripAdvisor Rentals:
TripAdvisor Rentals is a part of the popular travel review website TripAdvisor. It offers a vast selection of vacation rentals, including homes, apartments, and cottages. Users can benefit from traveller reviews and recommendations.

TurnKey Vacation Rentals:
TurnKey offers a more premium experience by providing professionally managed vacation homes. Their rentals are thoroughly inspected and come with hotel-like amenities and services, making it ideal for travellers seeking a seamless experience.

FlipKey:
FlipKey is another vacation rental platform owned by TripAdvisor. It provides access to a wide array of rental properties with guest reviews and owner verification. It's known for its user-friendly search and booking process.
Script for Starting a Vacation Rental Business:
If you're interested in starting your vacation rental business similar to Airbnb, We developed "Hyra" – A best Airbnb clone app for both Android and iOS. Here's a basic outline of the steps you would need to follow:
In the ocean of vacation rentals, our Hyra — Airbnb Clone is a game-changer that simplifies your business journey. It's not just a script; it's your key to success. This Airbnb clone fully-functioning app streamlines your operations, making everything straightforward.
Using its user-friendly design, secure payment processing, and powerful features, this ready-made software takes care of the complexities so you can focus on growing your business. If you're searching for a reliable, hassle-free solution, "Hyra" is your go-to choice.
Thank you for your time.