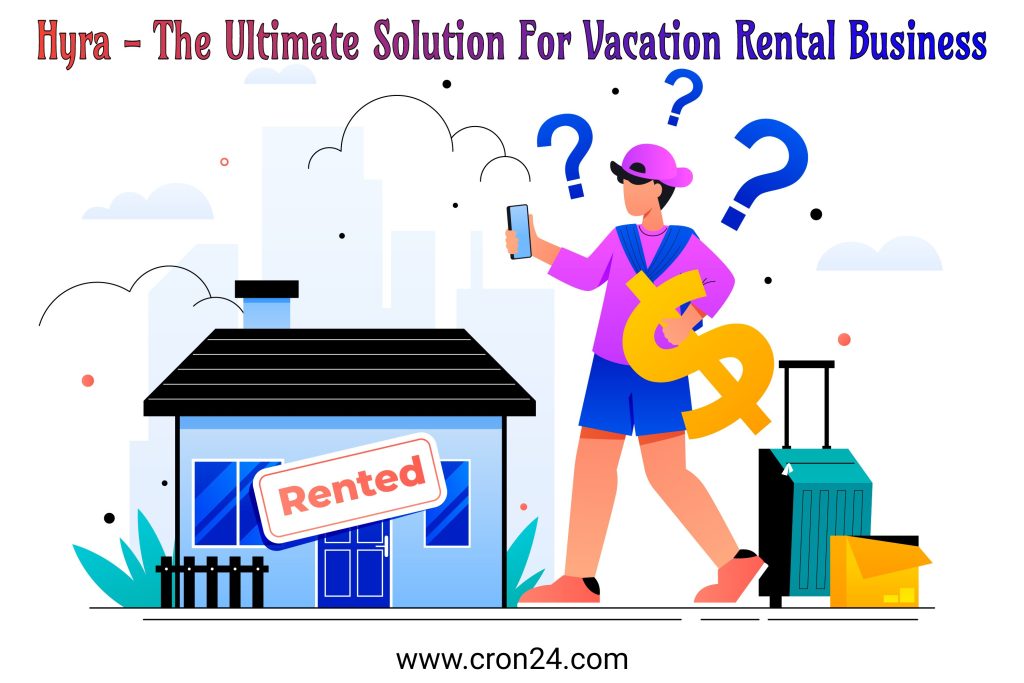 The vacation rental industry has undergone a remarkable transformation in recent years, and the rise of platforms like Airbnb has opened up new opportunities for property owners and entrepreneurs.
If you've ever dreamed of running your own vacation rental business, you're in luck!

Enter Hyra, the Airbnb clone script that offers a comprehensive and user-friendly solution to turn your dreams into reality.
The Vacation Rental Revolution
Vacation rentals have become the go-to choice for travellers seeking unique, personalized accommodations and memorable experiences. This shift has not only reshaped the way people travel but also created an exciting space for property owners and entrepreneurs to thrive.
Hyra, often dubbed as the Airbnb clone, recognizes the immense potential in this industry. It steps in as a game-changer, equipping you with the tools and features necessary to navigate the vacation rental landscape successfully.
Seamless Property Management
Managing vacation rental properties can be a complex task, but Hyra simplifies it like never before. Whether you have a single cozy cottage or an array of luxurious apartments, this platform empowers you with intuitive property management tools. From property details and availability calendars to pricing strategies and guest communication, Hyra streamlines every aspect of property management.
The result? You can devote more time to creating exceptional guest experiences and less time worrying about administrative tasks.
Effortless Booking Management
Coordinating bookings is a vital part of the vacation rental business, and Hyra makes it a breeze. This feature simplifies the booking process for both hosts and guests, ensuring that transactions are completed securely. Hyra's secure payment processing instills confidence in your guests, while hosts can trust that their earnings will be handled efficiently.
So,Say goodbye to booking coordination headaches and hello to smoother, worry-free transactions.
Insights-Driven Profitability
In the vacation rental industry, data is gold. Hyra recognizes the importance of data-driven decisions, offering robust revenue analytics tools. These tools provide valuable insights into your business performance, enabling you to track bookings, revenue trends, occupancy rates, and more. Armed with this information, you can make informed decisions to optimize your pricing strategies and maximize profitability.
Gaining the Competitive Edge
In a crowded market, standing out is crucial. Hyra equips you with a significant competitive advantage. With its user-friendly interface, comprehensive property management, and revenue-enhancing tools, you're positioned for success in the vacation rental business.
So, whether you're an aspiring property owner, an experienced host, or an entrepreneur looking to capitalize on the booming vacation rental industry, Hyra Airbnb clone is your secret weapon. It's more than just clone software , it's a complete solution that empowers you to thrive in the exciting world of vacation rentals.
Don't miss out on the opportunity to elevate your vacation rental business to new heights.

Embrace Hyra Airbnb clone and let it be your partner in creating unforgettable travel experiences and achieving your business goals. Your journey to vacation rental success starts here!
Thank you.