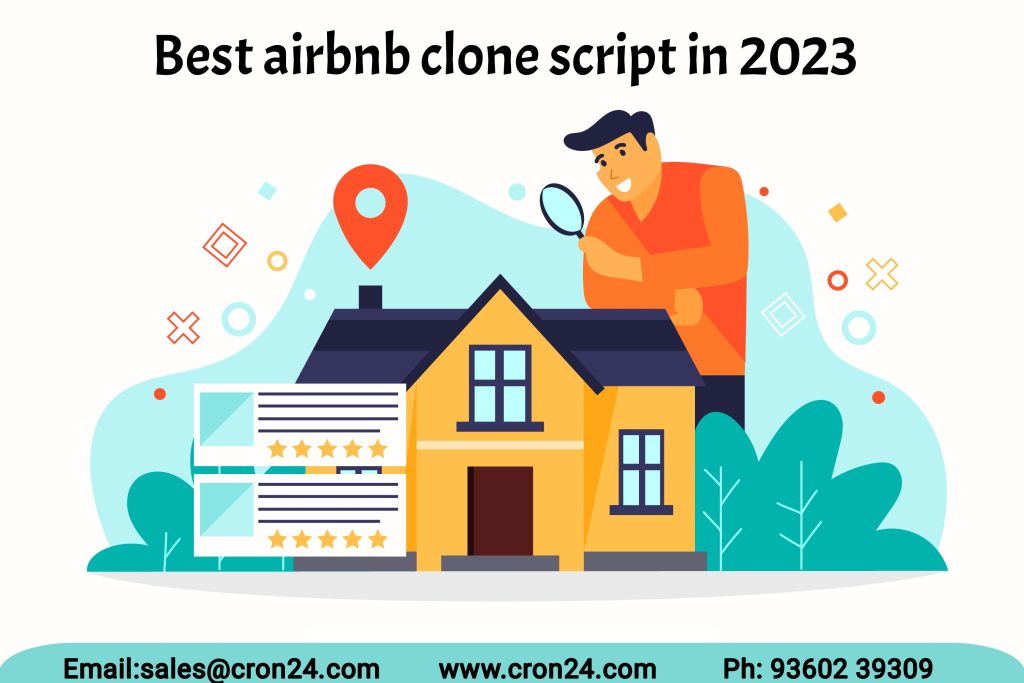 Airbnb clone script is an AtoZ fully working online vacation rental software solution. It acts as a virtual middleman to connect the people who are seeking to list their properties (Hosts) and the people who are looking to rent homes for a short time (Guests). Admin can get commission from both sides.
The purpose of this script is to kick-start an instant airbnb like marketplace in a fraction of seconds. There is no need to develop a software from scratch (or) even no need to write a single line of code to create an airbnb like software.
Hyra – Airbnb Clone Script
There are many airbnb clone scripts available in the online market, but we cron24 has Hyra – The best airbnb clone script in the online market. It helped 50+ startups to launch their own online vacation rental industry. This script is equipped with a bunch of pre-loaded latest features and functionalities that are same available in the original airbnb application. 
Why Choose Hyra?
Hyra stands out as the powerful Airbnb clone script in 2023 because of its magical features, robust technology, and user-friendly interface. It saves you time and effort by providing a pre-built framework, allowing you to enter the vacation rental market swiftly and effectively.
Let's explore the five highlighted features that make Hyra the top choice for aspiring vacation rental entrepreneurs.
Advanced Search and Filtering:
Users can enjoy a sophisticated search and filtering system that enables guests to discover and book their ideal accommodations based on location, price range, amenities, and more.
Secure and Reliable Payment methods:
Our Airbnb clone ensures secure and reliable payment integration, offering multiple payment gateways such as PayPal, Stripe, and UPI. This allows guests to have a seamless booking experience while guaranteeing that hosts receive their payments promptly. We prioritize the security of transactions to ensure a hassle-free experience for all users.
Google AutoComplete:
In airbnb clone google autocomplete can offer users a more intuitive and efficient way to search for properties by providing real-time location suggestions, accurate address input, and geo-location capabilities. This enhances the overall user experience and increases the likelihood of finding suitable properties quickly.
Cloudinary Integration: 
Cloudinary is a cloud-based media management platform that can be integrated into an Airbnb clone script to enhance image and video management. It provides secure and scalable storage for property media files, along with tools for image manipulation and optimization. With Cloudinary, hosts can upload and store HD images and videos of their properties, ensuring quick access and delivery.
Ical Integration:
iCal, short for iCalendar, is a standard format used for exchanging calendar information between different platforms and applications. In hyra integrating iCal allows users to synchronize availability and booking information with external calendar systems like google and apple calendar.
Advantages of Using an Airbnb Clone:
Quick Jump to Market:
By using an Airbnb clone script like Hyra, you can swiftly launch your vacation rental platform without investing more time and resources in developing a platform from scratch.
Android and iOS Support:
Hyra app is built with the latest flutter and cross-platform languages that has seamless compatibility with both Android and iOS devices, this can take your business 10x wider and reach a global audience.
Mobile-Responsive Design:
Hyra features a mobile-responsive design, ensuring optimal user experience across various devices, including smartphones and tablets, expanding the reach and accessibility of your vacation rental platform.
Customization Options:
Our airbnb clone allowing you to tailor the platform to your specific requirements and branding, providing a unique identity for your vacation rental business.
24/7 Customer Support:
We cron24 prioritize our customer satisfaction and committed to providing round-the-clock support to our users. Our dedicated support team is available 24/7 through various channels, including Whatsapp, email, and Skype.
To learn more about Hyra and its robust features, please reach out to our dedicated sales team via email at [email protected] or contact us on WhatsApp at +91 93602 39309.
Start your journey in the vacation rental industry today.