The travel and accommodation industry has undergone a remarkable transformation with the advent of online platforms. Airbnb, a pioneering company in the sharing economy, has revolutionized the way people travel and connect with local hosts around the world.
If you're an entrepreneur or a business looking to create a similar platform, look no further. We Cron24 proudly presents "Hyra – The Best Airbnb Clone" built with Flutter, a versatile framework for developing cross-platform mobile applications.
In this article, we will explore the features, benefits, and unique selling points of Hyra, the ultimate Airbnb clone.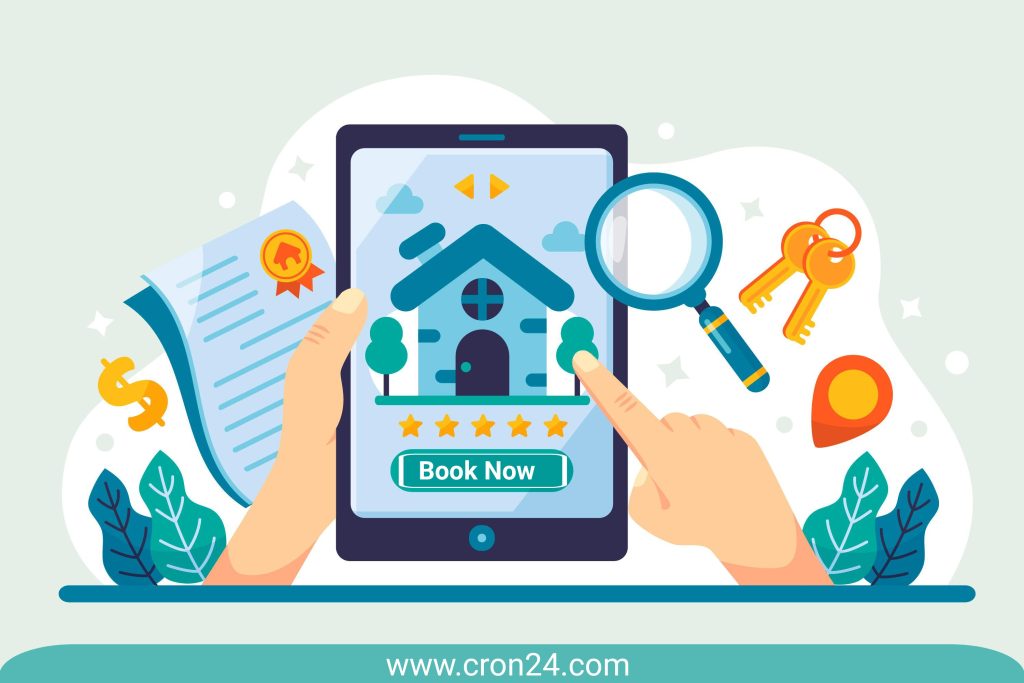 Why Choose Hyra?
1. Flutter – The Future of Mobile App Development
Hyra – airbnb clone app is developed using Flutter, an open-source UI software development kit created by Google. Flutter enables developers to build high-quality native interfaces for iOS and Android using a single codebase. This approach results in faster development cycles, reduced costs, and enhanced user experiences. By choosing Hyra, you can provide a seamless and consistent experience across different platforms, reaching a wider audience.
2. User-Friendly Interface
Hyra offers an intuitive and user-friendly interface that ensures smooth navigation and enhances the overall user experience. The platform's design focuses on simplicity and elegance, making it easy for users to search, book accommodations, and communicate with hosts. By providing a seamless user experience, Hyra keeps users engaged and satisfied, increasing the chances of repeat bookings and positive reviews.
3. Powerful Search and Filtering Options
A successful accommodation platform relies on accurate and relevant search results. Hyra excels in this aspect, offering advanced search and filtering options to users. With Hyra, users can refine their searches based on location, dates, price range, amenities, and more. This level of customization ensures that users find the perfect accommodation that matches their preferences and requirements, leading to higher customer satisfaction and engagement.
4. Secure Payment Integration
Hyra understands the importance of secure transactions when it comes to online bookings. It integrates a secure payment gateway that supports various payment methods, ensuring that both hosts and guests can complete transactions with confidence. The platform utilizes industry-standard encryption protocols to protect sensitive user information, providing peace of mind to users. By prioritizing security and providing a seamless payment experience, Hyra builds trust and credibility among users, driving repeat bookings and positive reviews.
5. Host and Guest Profiles
Building a sense of trust and community is crucial for any sharing economy platform. Hyra enables users to create detailed profiles, both as hosts and guests. Host profiles allow property owners to showcase their accommodations, highlight amenities, and provide relevant information to potential guests. On the other hand, guest profiles enable travellers to share their preferences, travel history, and reviews, making it easier for hosts to make informed decisions about potential guests. These comprehensive profiles foster a sense of trust and transparency, creating a positive user experience for both hosts and guests.
So, if you are looking to create a powerful and feature-rich accommodation platform similar to Airbnb, Hyra – The Best Airbnb Clone by Cron24 Technologies is the perfect solution. Built with Flutter, Hyra offers a seamless and user-friendly experience across multiple platforms. Its advanced search and filtering options, secure payment integration, and robust user profiles set it apart from other alternatives. Don't miss the opportunity to enter the thriving sharing economy market. Contact Cron24 Technologies today at [email protected] to learn more about Hyra and how it can revolutionize your business.